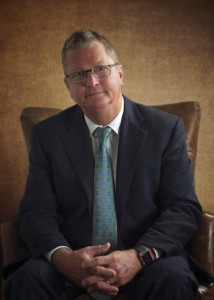 Steven V. Blount, Esq.
Steven V. Blount is a third generation Floridian who has been practicing law in Southwest Florida for more than 25 years.
Mr. Blount practices by a simple philosophy handed down to him by his father, John T. Blount, who practiced law in Florida for over 35 years. The Blount Philosophy: "Always give your clients a little bit more than they pay for, avoid even the appearance of impropriety and go win cases. The rest takes care of itself."
It is this philosophy that is behind Mr. Blount's no nonsense, straightforward approach to handling whatever issues his clients face.
Mr. Blount recognizes why so many people flock to the Sunshine State and knows the ins and outs of helping his clients make Florida a profitable place for their families and businesses to call home.
Mr. Blount is a graduate of Florida State University College of Law (1995) and Florida International University School of Business (1992).
He is a past member of the Florida Bar Young Lawyers' Division Board of Governors (1997-2004) and is currently a member of the Florida Bar, the Collier County Bar Association and the Florida Land Title Association.
Mr. Blount is an avid fisherman, wing shooter and outdoorsman. When not serving his clients, you are likely to find him with his wife, Lina, and children on the Gulf of Mexico, Pine Island Sound or in a duck blind on Lake Okeechobee.
Reported Appellate Decisions:
Portalp International SAS v. Zuloaga 2791 b (Fla. 2d DCA 2015)
Brock v. Board of County Commissioners of Collier County, 21 So. 3rd 844 (Fla. 2d DCA 2009)
Florida West Realty Partners, LLC v. MDG Lake Trafford, LLC, 975 So.2d 479 (Fla. 2d DCA 2007)
Osceola v. Estate of Osceola, 870 So.2d 174 (Fla. 2d DCA 2004)
Osceola v. Estate of Osceola, 744 So.2d 1251 (Fla. 2d DCA 1999)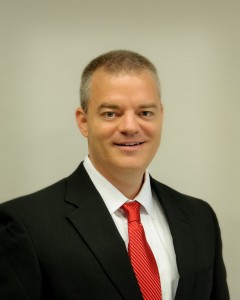 Joseph H. Brown, Esq.
(Of Counsel)
Joseph Brown originally comes from the Midwest. Having grown up in Peoria, IL, Joe was raised with the honest, small town family values that characterize our coastal community of Naples.
Joe attended the Arizona State University where he earned a Bachelor's Degree in Finance in 2001.
He then moved on to earn his Juris Doctor Degree from the University of Florida in 2007. Joe has been practicing law in Gainesville since early 2008.
While growing up in Illinois as the son of a police officer, Joe admired the work his father did and had a tremendous amount of respect for the attorneys that his father worked with in the prosecutor's office.
Early in his life, the seed was planted that law school would be a worthwhile challenge to pursue, and practicing law a great career choice.
Always up for a great challenge, Joe says that his favorite part about being an attorney is: "tackling a complicated issue or problem, determining all of the potential solutions, and implementing the best solution in order to exceed my clients' expectations."